How to Dispose of Old Insulation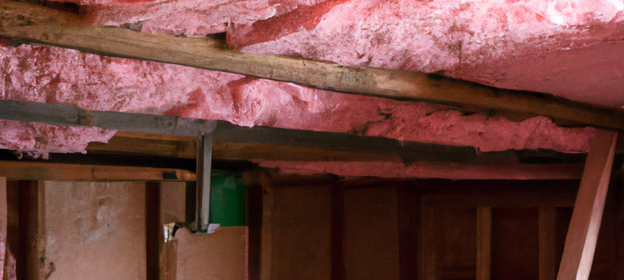 One of the most cost effective improvements you can make to an old house during a renovation or flip is to replace or enhance the insulation. In some cases, this means the relatively simple task of adding blown insulation or another roll of sheet insulation to existing layers.
Other times it involves the challenging task of removing a lot of old insulation. And that means finding out how to correctly dispose of it in a safe and economical way.
Fiberglass
Perhaps the most common form of insulation used in the United States is fiberglass. Whether blown into walls and cavities, or laid in sheets in walls and crawl spaces, fiberglass is a lightweight and efficient insulator.
For that reason, many new insulation jobs involve simply adding to the existing fiberglass and leaving the old stuff where it is.
If you must replace good fiberglass insulation, perhaps to achieve a certain LEED rating; you can examine donating existing insulation to a cooperative or recycling center in your area.
However, time, heat, dust and humidity – or water and mud – can take its toll on fiberglass and render it useless. When this happens you will need to dispose of it.
Fortunately most communities accept fiberglass insulation in their dumps. You should always do a reality check, and communicate with your dumpster supplier to confirm. But you can usually cheaply and safely simply carry the fiberglass insulation to your rented dumpster.
Mineral Wool
A less commonly used form of insulation is mineral wool. Often used to combine soundproofing with heat and cold insulation, this product can also be blown or come in sheets.
There are various types of mineral wool, made with different ingredients. There is no general advice about this. It is your responsibility to determine whether it complies with your community's waste disposal requirements.
The experts who rent you your dumpster can help with this identification and in making sure you are following community guidelines.
Vermiculite
A final commonly used form of insulation in old homes is vermiculite. This is a most problematic form of insulation because it often includes the hazardous material asbestos. In the case that your vermiculite has asbestos, you should proceed with caution. Your project might involve trapping the asbestos in place and working around it.
If you have expert help who confirms no asbestos content, again check your community's waste disposal guidelines to determine whether you can safely rent a dumpster and fill it with your old insulation.
Image created by author on Dall*E