Commercial Dumpsters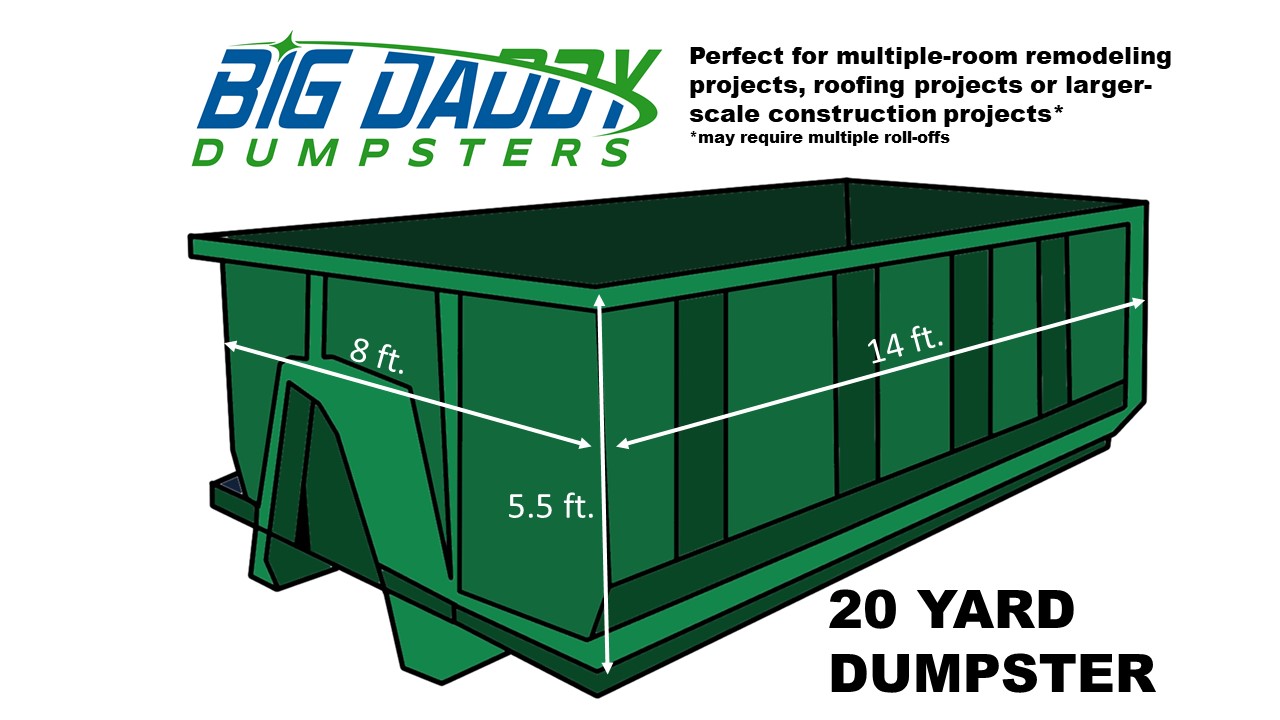 Big Daddy Dumpsters offers a 20-cubic-yard container that is perfect for most of your commercial dumpster rental needs. Contact one of our specialists to decide exactly which size dumpster you need for your commercial property.
Most office buildings and commercial locations need dumpsters for both waste pickup and recycling. Big Daddy Dumpsters understands this. We will work with you to figure out your specific needs. Once we know your needs, we will supply you with the containers that are right for your commercial property.
If you're holding a special event and need dumpster services for a short period of time, we can help with that also. Contact us today to discuss your exact commercial dumpster needs, and we'll work with you to make sure that your dumpsters arrive on time and are picked up when your event is finished.