Renting a Dumpster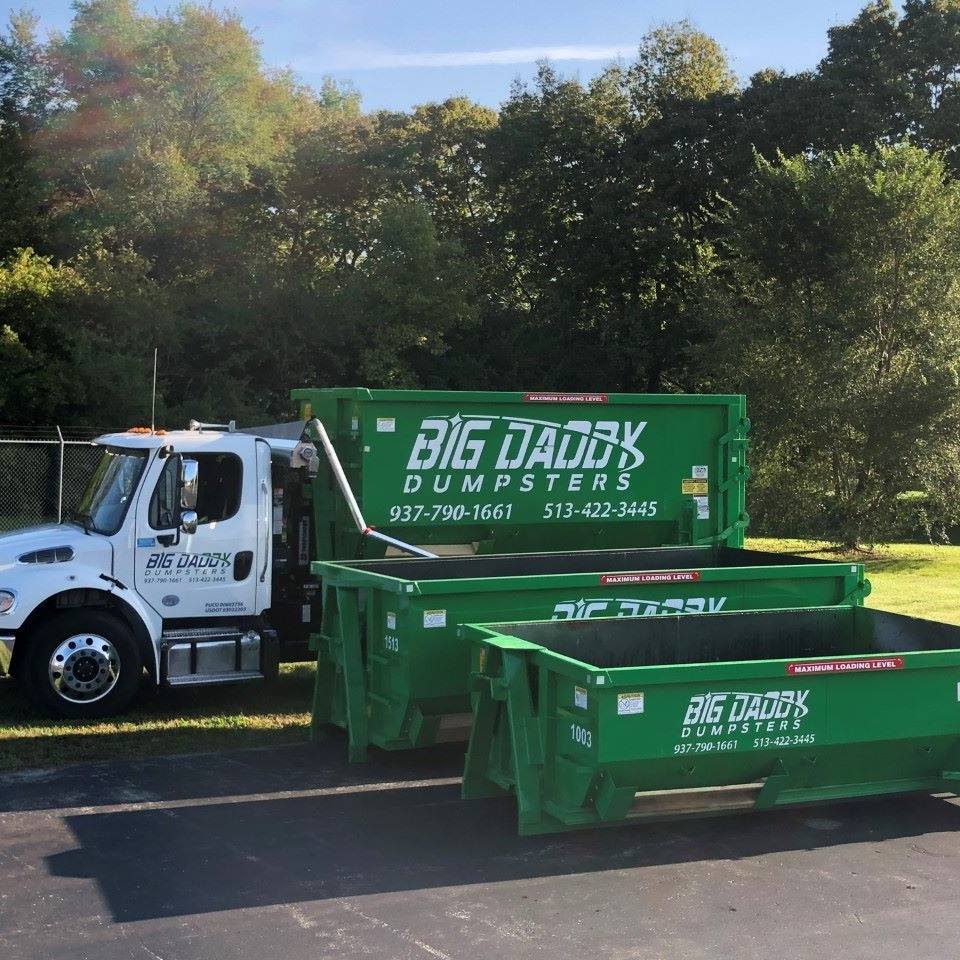 Let's go more in depth on renting a dumpster!
Step 1: Pick the size
To rent a rolloff dumpster you'll first have to pick a size. We offer three different sizes based on the size of your project. Basically you only pay for the space you need. Here are our sizes and recommended usage. Our dumpsters start off at a base price for a 7-day rental, but we also have a 3-day rental option available, if you're not needing your dumpster for a full week.
10 Yard Roll Off Dumpster
If you're working on a small remodeling project, our 10-cubic-yard container should suffice. This dumpster is much larger than the average track bin, but small enough to fit right in your driveway for convenient access during your project.
Comparable to 3-5 truck loads or 60 32-gallon trash bags
Recommended Usage:
Brush
Small remodels
Small roofing projects
Also small amounts of:
Concrete
Asphalt
Brick
Tile
Dirt
Sand
(Note: Can not exceed maximum weight limit of 1 ton a good way to measure this is. Don't fill it up more than halfway with Concrete/Asphalt)
15 Yard Roll Off Dumpster
For Spring Cleaning and larger remodeling work, as well as outdoor waste removal, our 15-cubic-yard container should do the job. If your job is a little larger than that, you can always upgrade to a 20-cubic-yard container.
Comparable to 5-6 truck loads or 90 32-gallon trash bags
Recommended Usage:
2 car garage clean out
Room remodels (laundry room, installing new kitchen cabinets, removing walls, flooring and carpet)
Seasonal clean outs
(Note: Can not exceed maximum weight limit of 1.5 tons)
20 Yard Roll Off Dumpster
This is the largest one we offer at this moment. This is perfect for Roofing projects, Mid-size remodel projects, and clean-ups. This is our most popular dumpster and is also very high in demand with small businesses as well.
Comparable to 6-8 truck loads or 120 32-gallon trash bags
Recommended Usage:
Mid-sized remodels
Mid-sized cleanups
Tree trimming
Light demolition
Bulky items
Mid-sized additions
(Note: Can not exceed maximum weight limit of 2 tons)
Step 2:Now let's schedule the dropoff
Once you know what dumpster size you need, give us a call to schedule a convenient delivery time. We offer same day delivery to help get your project moving quicker!
Step 3: Put it into use!
Once we drop off your slick new Big Daddy Dumpster. That is when the rental period starts! You can keep it for as long as you want and fill it as you go. Once you've had it for as long as you need it. That's when you move to step 4.
Step 4: Schedule your pick up
Once you're done loading your junk or the dumpster gets full, give us a call and we'll get there quickly for pick up. No matter what dumpster you rent you'll pay a flat rate with no hidden fees.