Construction Dumpsters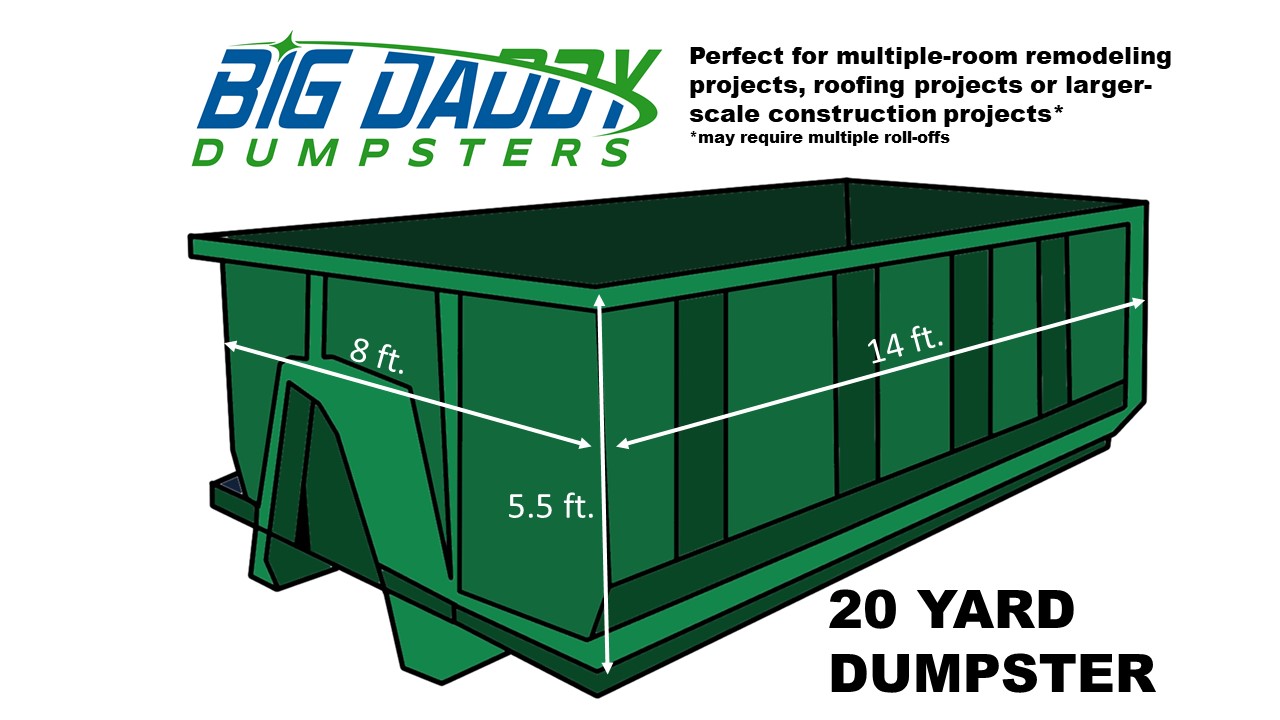 Big Daddy Dumpsters offers dumpster rental for the construction industry. There's no job too large or too small for our dumpsters. Contact one of our associates and they can let you know which size dumpster is right for your project. Construction dumpster services are not only for construction companies. We can help the do-it-yourselfer by placing one of our construction dumpsters in your driveway, while you work on a home improvement project.
Most construction jobs require our 20-yard container. This container is large enough to handle roofing projects and home remodeling. When working on a larger-scale construction project, multiple dumpsters may be needed.
Our dumpsters will be delivered to your job site and ready to go when your work begins. Contact us today to order a dumpster!