Use These Environmentally-Friendly Cleaning Products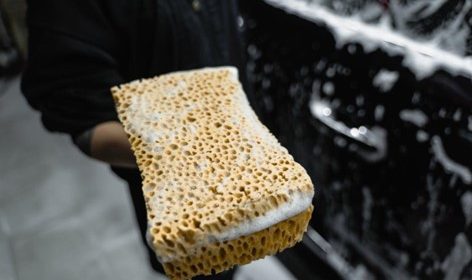 One of the small but notable hazards of reclaiming a space is choosing the right chemicals to clean it. Some cleaning products are harsh or abrasive and can do damage to the surface you're trying to clean.  Others simply don't do the job well.
Still others are fine for cleaning purposes but when you  combine them with different cleaners or throw them out they can pose a hazard.
A decade ago environmentally friendly cleaning products were rare. And the ones you could find after scouring store shelves and reading labels often didn't do the job well. Luckily that has changed.
Use these environmentally friendly cleaning products around your house and you can feel safe using them and throwing them in the town dump.
Cleaning glass surfaces
For cleaning glass, there are choices that are slightly acidic, or slightly base, or Ph neutral. The emphasis on "slight" helps you to be sure they won't irritate your eyes or lungs as you use them.
Some popular brands of window cleaners include Biokleen, Bean and Lily, and Method. They all depend less on chemical compounds and more on natural, safe ingredients.
Of course, a simple mix of vinegar and water can work to get most windows clean.
Just remember that the trick in window cleaning is getting the liquid off the surface before it dries and leaves the sediment right back where it started.
Cleaning floors
According to Safe Household Cleaners, there are many great choices for safely cleaning your floors.  And, as with the windows, the champion main ingredient is vinegar.
Brands that won accolades from Safe Household Cleaners' judges include Aunt Fannie's Vinegar Floor Wash, Babyganics Fragrance-Free Floor Cleaner, and ECOs Floor Cleaner.
Cleaning kitchens and bathrooms
Of course, the clean-up gets tougher in these two rooms, where preparing bodies and preparing meals each make unique messes that require unique solutions.
Better Life Tile and Tub Cleaner seems like a scientific miracle product, as it can safely dissolve that ring around your tub. Its special blend of oil and water works to dissolve soap and skin and other residue. Bentley Organic Shower Cleaner or Biopuro Bathroom Cleaner will also do the rough work with aggravating your sinuses.
For every home task, your choices include a range of acidic to base, but each of these products will get the job done, and you can be confident that they will be safe for your family.