COVID Spring Cleaning Tips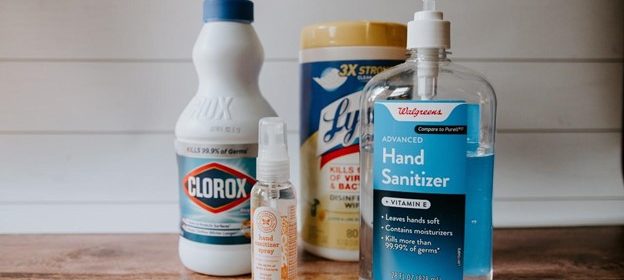 How is it March already? Winter is coming to a close, and we all need a fresh start to the new season. Spring is a time for renewal, longer days, and uplifted moods. There's no better way to prepare for Spring's arrival than to do a thorough Spring cleaning.
Spring cleaning might look a bit different this year after yet another winter trapped inside due to COVID. But warmer weather is approaching, and the time to reinvigorate your life is coming. Take the time this spring to really get into every room and get it clean from winter's gloom.
Here are some helpful tips to get you through to the next season:
Go through your refrigerator and freezer! COVID might've had you stocked up on every type of frozen meal in case of another lockdown, but make sure you sort through what food has passed its expiration date. This will leave you more room to stock up on fresh, in season foods. After you've sorted your food, wipe down your refrigerator and freezer. A lot more grime can be hiding in the drawers, door, and shelves than you think.
Dust! Dust! Dust! After the long winter, dust particles have had more than enough time to settle onto various surfaces, cushions, walls, curtains, and more. Being able to open your windows this spring will only lead to more dust and pollen finding their way into your home, so get ahead of it and start with a clean slate.
Mop your floors and throw away any worn doormats! Snow boots and winter shoes may have tracked dirt, mud, residue from sidewalk salt, and more across your floors, and spring cleaning is the time to scrub that out of your home. Take your mops and sponges for a final cleaning then discard them and invest in new supplies for the spring.
Sort through your clothes! Clothes are something often overlooked during spring cleaning, but finally deciding to give away that pile of old sweaters you haven't worn all winter might help you feel that sense of spring renewal. Save some space in your closet and spend some quality time in your closet this year. When you've decided what to keep and what to give away, find a local thrift shop or resale store to donate them to!
There are plenty more ways to attack your spring cleaning list, but those are some good starting points after a winter trapped inside.
Photo by Kelly Sikkema on Unsplash