Christmas Time is a Great Time to Rent a Dumpster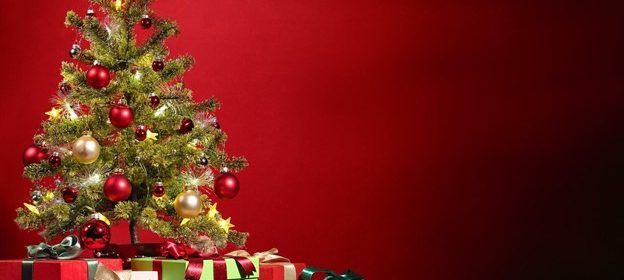 When we think of Christmas we picture a warm hearth, family gathered together, and snow tufted up on our lawns and streets. Our family is nestled on a couch, watching TV, telling stories, and opening gifts.
Like those gifts, some of our families can be small, and some of them can be quite large. This means that your clean-up needs can vary.
If your Christmas gift to a loved one this year includes a remodel, renovation, or a large surprise for your family, you might consider renting a dumpster for Christmas or, more accurately, for your post-Christmas clean up.
What can go in your Christmas dumpster?
There are lots of things that can go in your Christmas dumpster.
First, if your new gift involves removing old or outmoded electronics, like a TV or a bar in the basement TV room, almost everything from that work can go in there.
The old TV (though you can investigate how to recycle or resell it)
Wood planks and pressboard
Your old refrigerator
Drywall
Lathe (if your old house still has it)
Broken or decrepit concrete
Or. more traditionally, you can use it to collect yours and your neighbors' christmas trees when the season ends. Many homeowner associations don't allow these to be dumped on the tree lawn, and some trash contractors won't pick them up.
One homeowner recently used the event of a Thanksgiving trip away from home to renovate the stairs in front of the house. A Big Daddy Dumpster is the perfect solution for allowing the workers to haul away the junked concrete, supporting boards, old railing, and other trash generated from the work.
If you are using the occasion of holiday travel to get invasive work done, like stairs, or a bathroom or kitchen, a large dumpster can take the guesswork out of cleanup.
One phone call makes cleaning up and hauling away debris simple for your crew, and allows you to come home to a finished project.
Best yet, there are fewer headaches along the way, because our experienced Big Daddy Dumpster crew can manage all of the details for you. Not sure when you need it delivered, or where you want it to go? Unsure of how to schedule the pick up or the dumpster?
Let Big Daddy Dumpster handle the details by working directly with your contractor.