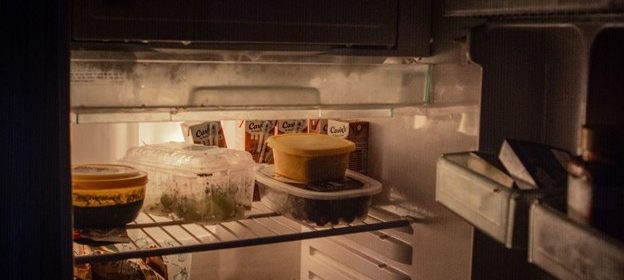 It happens to all of us. No matter how careful we think we are or we try to be. No matter how much or how little we have in our refrigerator. Whether it is a side-by-side, a walk-in, or a convenient dorm-size fridge tucked under a table, the day will come.
You open the door and … eww gross! It stinks!
Refrigerator odors can occur multiple ways. The best approach is to not let them get started. The next solution, once they have arrived, is to treat them quickly and correctly so they do not return.
How are common refrigerator smells created?
Most often the smell from your refrigerator is the smell of rotting food. No matter what it is that has lingered too long in your fridge, the smell generally tends to be the same. A putrid, almost warm smell that immediately stirs up the bile in your stomach and makes you want to recoil, cover your noise, or possibly even throw up.
It could be forgotten celery, or last week's sandwich, or a pickle jar from … does that say 2003? Any of these items and more can be causing that odor. It could even be coming from a spill that you can't see – one that has seeped behind a drawer or is … gross! – under something else!
The best first step is prevention.
Prevention
Move items around. By regularly moving your items around in your refrigerator you can prevent this from happening most of the time. Having the same old thing in a new location might prompt you to use it in a new recipe – or at least to remember that you bought it at Thanksgiving seven years ago.
Set a calendar reminder. By setting a specific day each month that you clean out the fridge, you can make a scary task simple because you will be keeping on top of the problem rather than letting it get worse.
Correction
Of course, when the smell happens, you have to deal with it. The only solution at that point is to clean the affected area with a cloth and warm soapy water. Don't worry about using too much water, your refrigerator is waterproof.  Make sure you get the entire spill up. Be sure to check underneath the affected shelf. Sometimes the water from a spoiled meal can leak around the edge and cling to the top of the shelf below without ever dropping.
Finally, open a box of baking soda and place it in the back of your fridge. This will help control regular odors. Then when your appointed cleaning day comes, switch it out with a new box.
What is causing that smell in my fridge?
Photo by Abdullah Ahmad on Unsplash