How to Dispose of Your Old Computer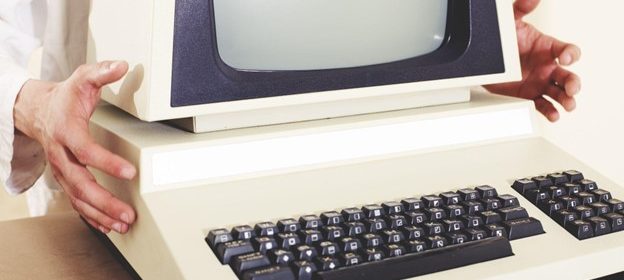 With advances in technology, we upgrade our computers often to make sure we have the latest and greatest technology. Or sometimes, we just get new computers for Christmas or the new year.
But what happens to the old computer when it has been replaced? Disposing of an old computer correctly is an important process. Your old computer can contain your most sensitive and personal information – credit card information, details of your purchases and contacts, and even access to bank accounts and email accounts. In the wrong hands, your old computer can give someone access to essentially become you online.
So whether you decide to donate, recycle, or destroy the computer or hard drive, there are several considerations when disposing of an old computer.
Assess your computer
Information: What kind of information did you have on your computer? Was it primarily a work computer with a few files and documents, and access to a work account or two? While it sounds innocuous, in the wrong hands this could give someone access to your company hard drive. Did it have all of your personal accounts? This information can determine how careful you need to be in your steps to wipe the memory.
Age: Is the computer so old that it is hardly usable? Or is it a fairly new model that might have a few years left being used by a family who might not otherwise have a decent computer in their home? This can determine whether your next step is simply to recycle the parts, or to donate it to a charity or foundation in your area.
Brand and upgradability: Certain computers were made to be easily modified and upgraded. These are somewhat future-proof and might be good targets for donation. Others are harder or more expensive to upgrade, and hit a wall for operability over time. This can influence your decision.
Examine your options
Trade it in: Most manufacturers offer a modest trade-in value for your same-brand computer. They re-use the parts they can, and see that remaining parts get recycled or upcycled. Also, as large corporations, they have an incentive to be careful with whatever data remains (though you should ALWAYS do a factory reset before sending it in. This helps make data far harder to access.
Donate it: Many cities have multiple charities that can get your old computer to someone who needs it. Sure, you have access to the latest and greatest items, but others are thankful just for the chance to get online from home instead of the library. Your donation can make someone's life a little easier. ALWAYS do a factory reset first.
Recycle it: your community likely has a computer recycling business. These businesses will often erase or physically destroy the hard drive, then break the computer into parts based on their value. Sometimes they will even pay you a small amount for the computer, but often they make their money from recycling or selling usable parts. I don't know if I said it yet, but ALWAYS do a factory reset first.