Don't Forget to Recycle these Common Household Items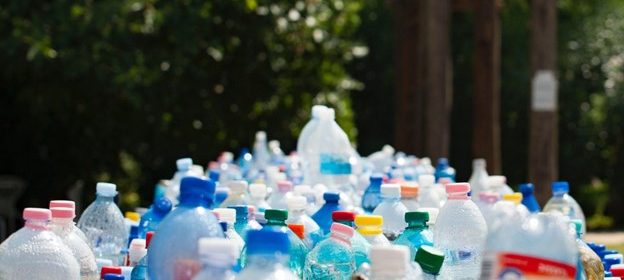 When you have a major home project, it is easy to throw all the garbage in the same place. Perhaps you have rented a dumpster, or bought garbage bags for the work (or both) and the simplest thing to do is throw all the trash in the same place.
However, some of those same recycling habits and systems that work for your everyday mess will also work for your special project.
Remember to incorporate recycling into your major project, because it could save you time and energy, and even money.
Recyclable items often overlooked
When doing a large project, home owners and contractors often forget that the large amounts of cleaning supplies they use often come in recyclable containers. It will seem easiest to simply toss the containers in the dumpster with everything else, but simple is not always best.
These days paint cans and trays are often recyclable, as are the containers for cleaning liquids. Many boxes for building materials are corrugated cardboard which can go directly in recycling bins in most communities.
Looking for recyclables and sorting them out can mean fewer trips to the dumpster, and fewer dumpsters needed for your project. In those cases, recycling is a little more work but can add savings to your bottom line.
Recyclable items that require special disposal
However, it is true that not every plastic container is easily recycled. Some of the liquids you need to complete your work are considered hazardous, because they contained hazardous liquids. Those containers should not get recycled unless they are correctly and completely cleaned out.
In some cases, those containers should also not be placed in your dumpster, because they pose a hazard and are forbidden from landfills.
In these cases, check the ingredients of your materials, and the expectations and regulations for your local landfill. Then, with the right information in hand, we encourage you to recycle as much as possible.