Get a Bigger Dumpster Than You Think You Need, Here's Why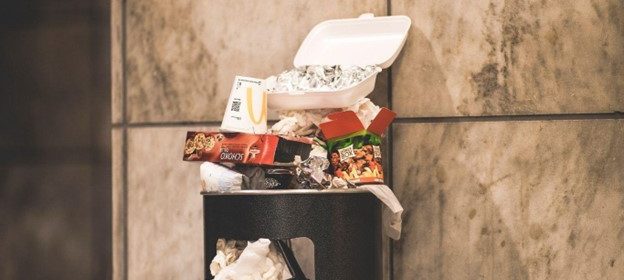 Sure, a dumpster rental place is going to tell you to get a bigger dumpster than you think they need. Of course they are, right? It's called an upsell, and every company does it.
Except there's more to it than simply upselling.
Getting a bigger dumpster than you initially think you need is good planning advice for multiple reasons. The bottom line is, in most cases it will ultimately save you time and money. Here's a list of reasons, some related to each other, and overlapping, but each unique.
Your estimation skills are strong
Years of experience have taught you that you have a strong sense of spatial reasoning. You can see how things fit together. You have planned it all out and this will  fit perfectly in the dumpster you have picked out.
Here's the problem. The act of tearing things out, breaking them down, and throwing them in the dumpster creates space. It creates jagged edges and ill-fitting corners that don't settle.
That means your project has air pockets in it.
If you've planned for that, great. However, if you imagined a compact dumpster neatly packed tight with your rubbish, like a truck on moving day, that is not what you are getting.
Consider rounding up to the next biggest size to allow for the spaces you can't fill.
You're a good neighbor
Over the years, or even the past few weeks, you have developed a great relationship with at least a couple of your neighbors. You're a good person, and you understand the value of getting along with the people who live closest to you, and can keep an eye on things when you're not around.
So you might offer to let them throw a few things in your dumpster. Or they might assume, because you are so terrific and welcoming, that there is an open invitation to throw their own stuff in there.
That means you are going to have more in there than you ever planned. Maybe a lot more.
You want to do this once
You are a planner, and this event is planned. One trip in, one trip out. You know you have saved yourself a lot of time and energy.
But with space taken up by air, neighbors contributing, and the potential of someone adding another project around the house, you don't want to do this again.
And you definitely don't want to stack bags of debris in the garage to bring out on trash day.
Do it once. Account for these factors when choosing the size of your next dumpster rental.
Photo by Markus Spiske: https://www.pexels.com/photo/black-trash-bin-with-full-of-trash-3806764/