Disposing of Your Artificial Christmas Tree Responsibly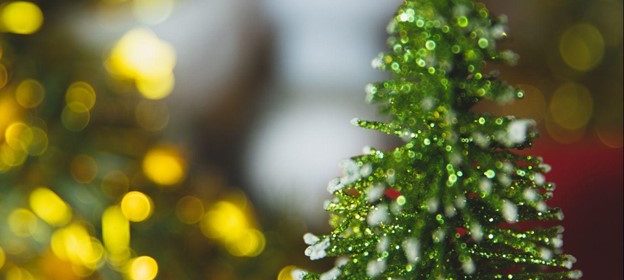 Your artificial Christmas tree may save you a trip out in the cold winter weather to cut down or purchase a living one, but after years of sweeping away the plastic needles you may be debating on if it's time to let it go.
Before tossing it to the curb, consider two more eco-friendly avenues of disposing of your artificial Christmas tree:
Donate it!
Local charities may be open to accommodating your used Christmas tree. While finding ways to sustainably dispose of your tree are good options, donating it for reuse and repurposing is the most eco friendly! Charities such as Goodwill and Salvation Army are good options to start with, so long as your tree is in decent shape. You could also try online buyer-seller avenues such as Facebook marketplace.
Recycle/repurpose it!
While correctly recycling your artificial Christmas tree is a viable option, you should not throw it in with your regular weekly or bi-weekly recycling. This is due to a common component of artificial trees: PVC, a material that many recycling plants cannot properly process. If your city has the capability to process a wider variety of plastics, it is worth checking if they are also able to process your tree. Otherwise, err on the side of caution and call your local recycling center.
Your local recycling center may be able to accommodate a special pickup and disposal of your artificial tree for you. Call ahead to make sure this is an option, but it is likely that there is a source for properly recycling your artificial tree in your area. This will ensure proper handling and processing of the plastic. Before doing this, make sure that you have completely taken down all of your decorations, leaving a bare tree. Leaving non-recyclable items or that can't be accommodated items on your tree can further disrupt the recycling process.
If neither of those options seem to be the right one for you, feel free to look for inspiration on other websites that give options for repurposing your tree and its parts. While the tree as a whole may not be fit for another year of Christmas/holiday celebration, smaller components like the base or individual branches may be able to be crafted into smaller mantelpieces, centerpieces, or door frame decorations.
Before hastily disassembling your artificial tree and throwing it away, there are many sustainable options you should consider before tossing it to the curb!
Dispose of your artificial Christmas tree responsibly.
Photo by Ryutaro Tsukata from Pexels